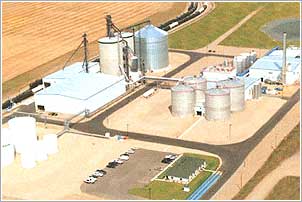 Welcome to GaS Electrical Services, Inc.
Here at GaS Electrical Services we have dedicated our Electrical Expertise to the Renewable Fuels of Today and the Future.
Although, things have slowed down in the past year, we feel that this will be temporary. The Ethanol market will make a strong come back. GaS will continue to support the Industry. We have the Experience of our Electricians to provide a solid finished product. Collectively our employees have worked on numerious Plants in the last 3 years. Those Plants including: New, Expansion and Shut-Downs. The work has expanded into 6 states. Including: Colorado, Kansas, Nebraska, Iowa, Missouri and South Dakota.

We look forward to hearing from you and joining a company that is trying to help make a difference.